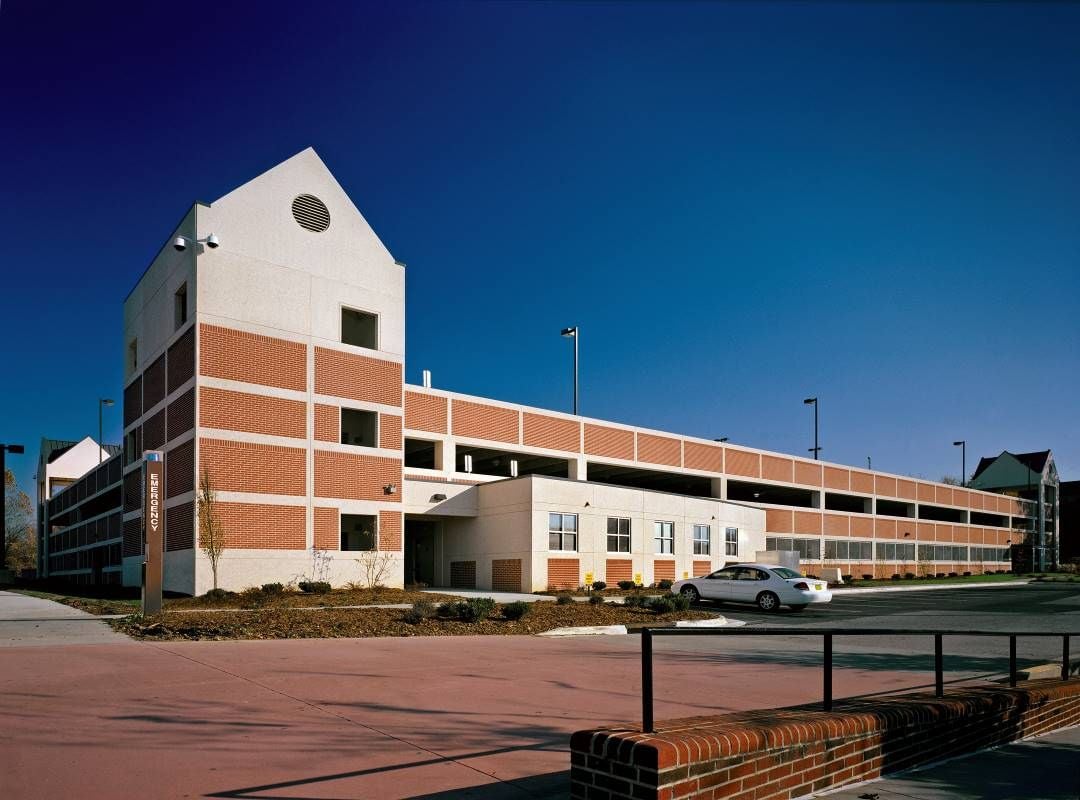 NC A&T Parking Garage | Greensboro, NC
Laurel Street Parking garage provides students with a safe place to park
Form and function combine for convenience and safety
To accommodate increased enrollment and ease concerns about safe, convenient parking,
North Carolina A&T University embarked on building a new parking deck centrally located on campus.
The Laurel Street Parking deck is as architecturally striking as it is functional. During construction, the decision was made to modify an existing pre-cast wall panel to add face brick to an unadorned panel. The solution came when Keith and the pre-caster specified a thin-brick product that perfectly matched existing brick panels.

In addition to Construction Administration, Keith collaborated with State Construction to manage this project see it through completion.*


*Work performed during Keith's employment with HSMM.