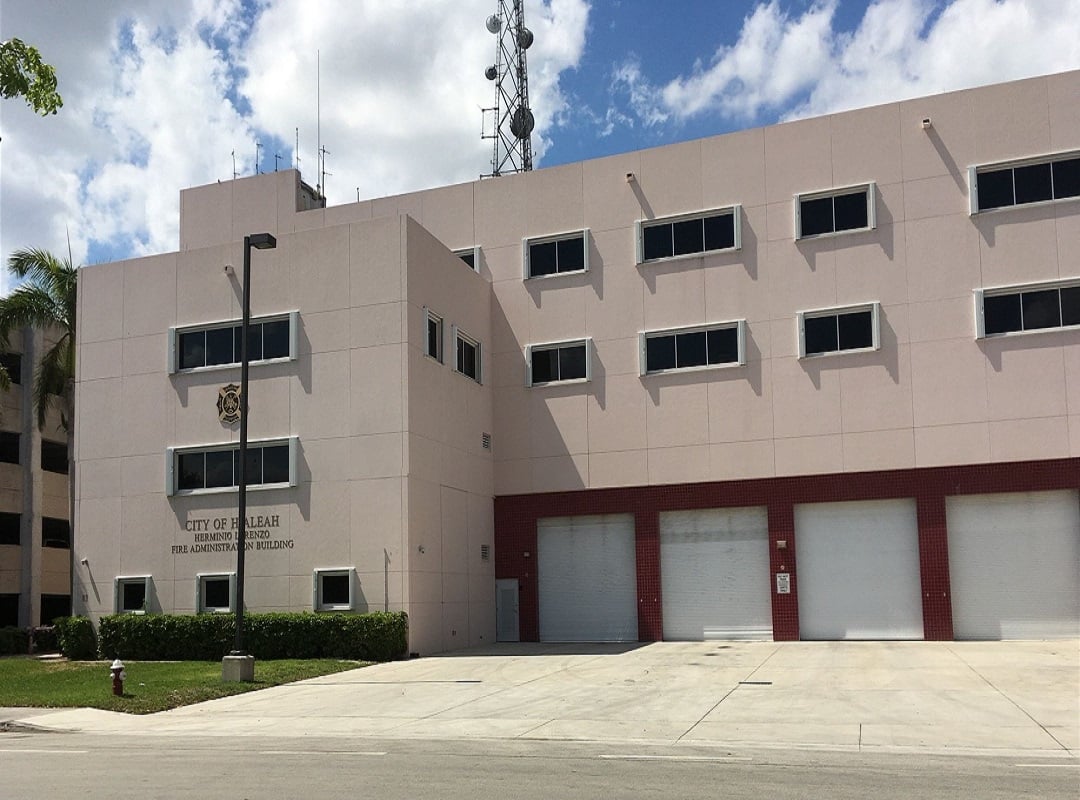 Fire Administration Building | Hialeah, FL
The Fire Administration Building serves as headquarters for the city of Hialeah fire department.
A timeless building for a historic fire department
After over 50 years as a full-time fire department, the city of Hialeah was proud to sanction an administration building that would house fire officials as well as engines.
Through the City Architects Office, Keith Dooley provided architectural services to mitigate water infiltration issues throughout the precast panel system. Keith managed construction to ensure building operations were not interrupted for the duration of the project.

The Fire Administration Building serves as a hub for fire services in Hialeah to this day and is an enduring symbol of service in the community.